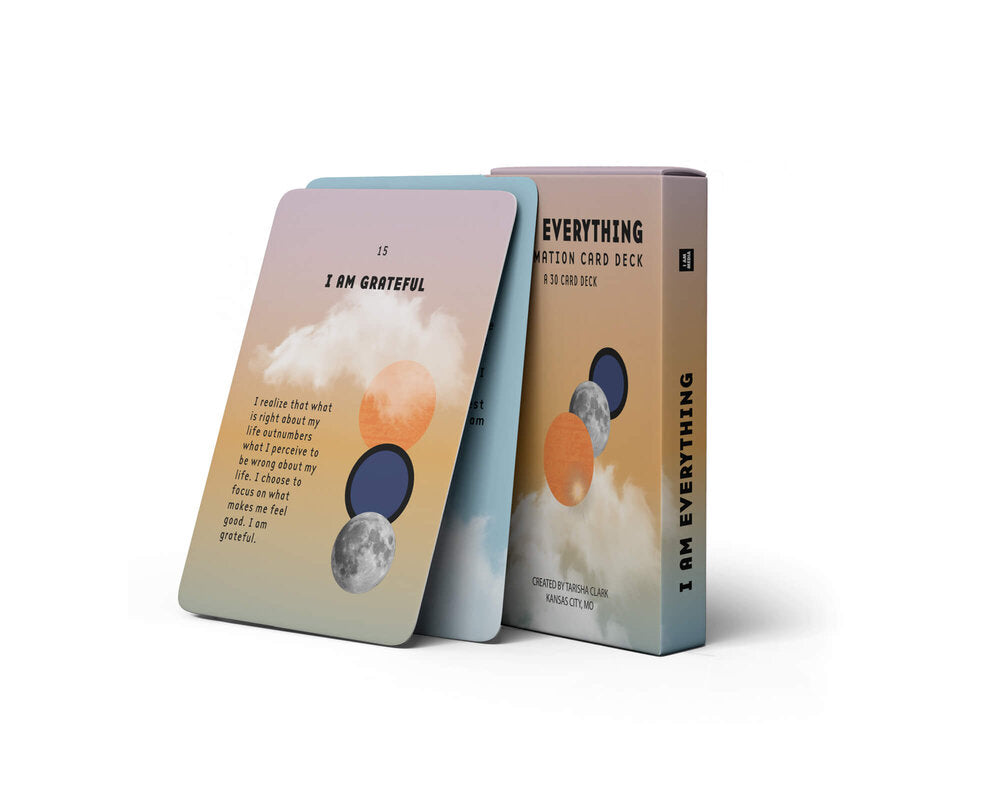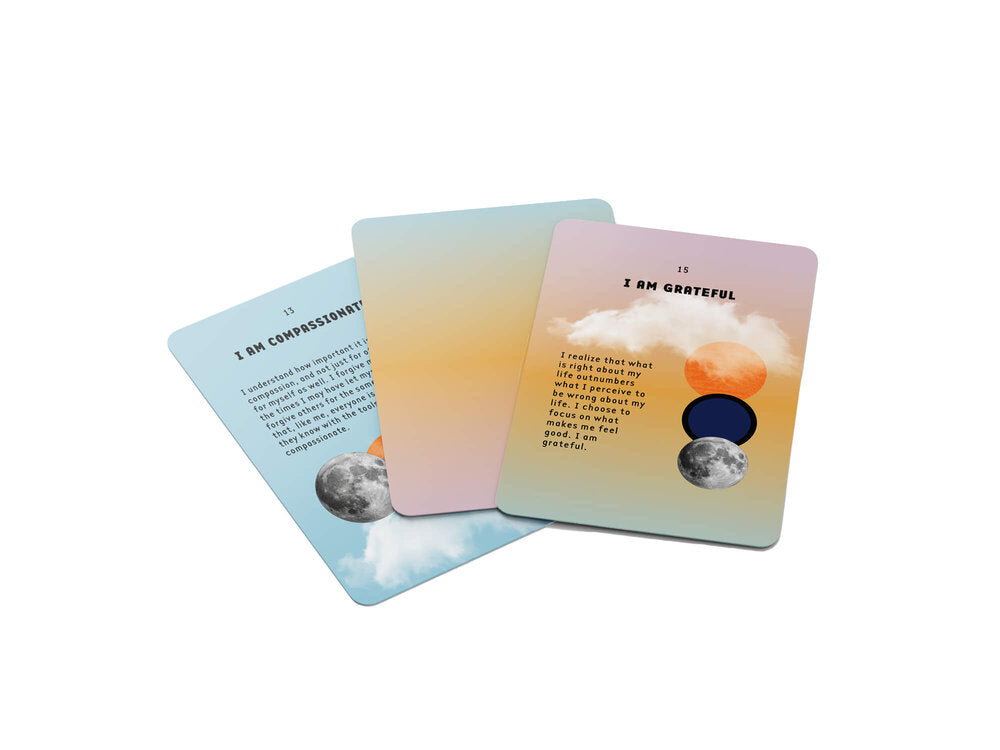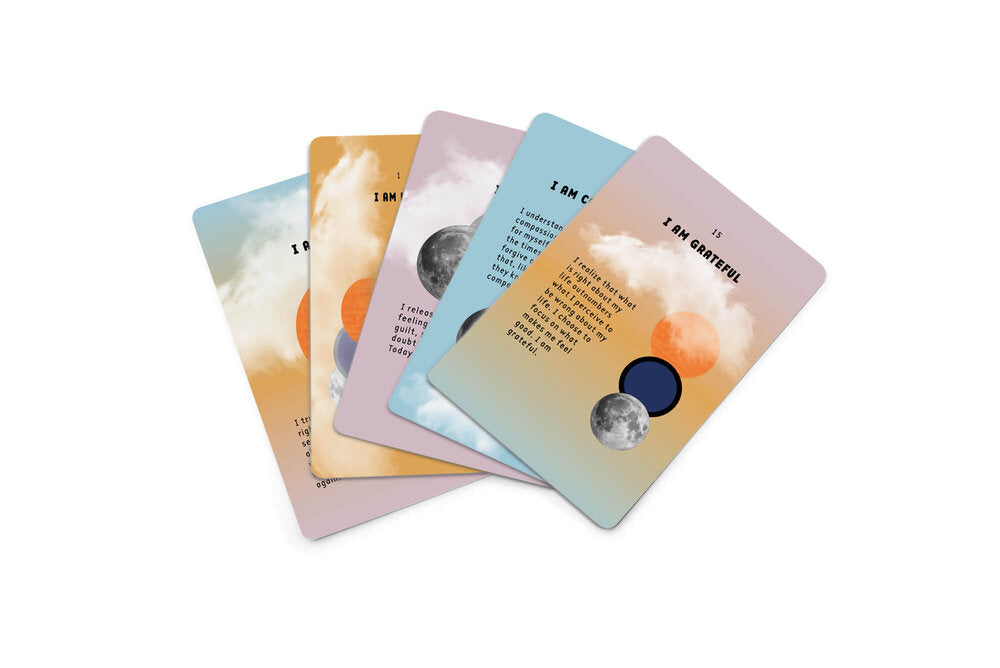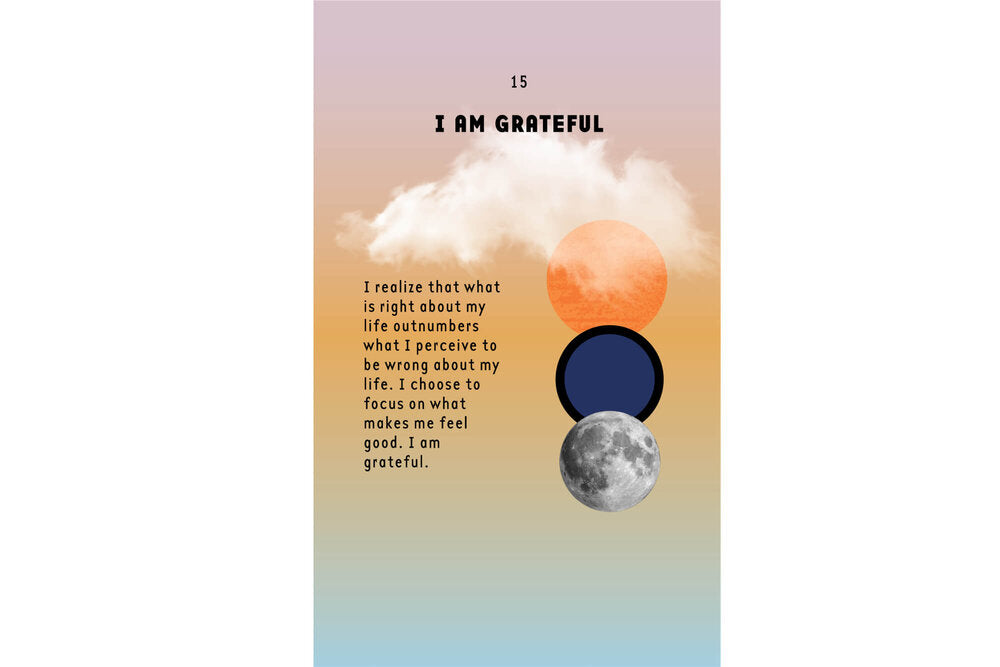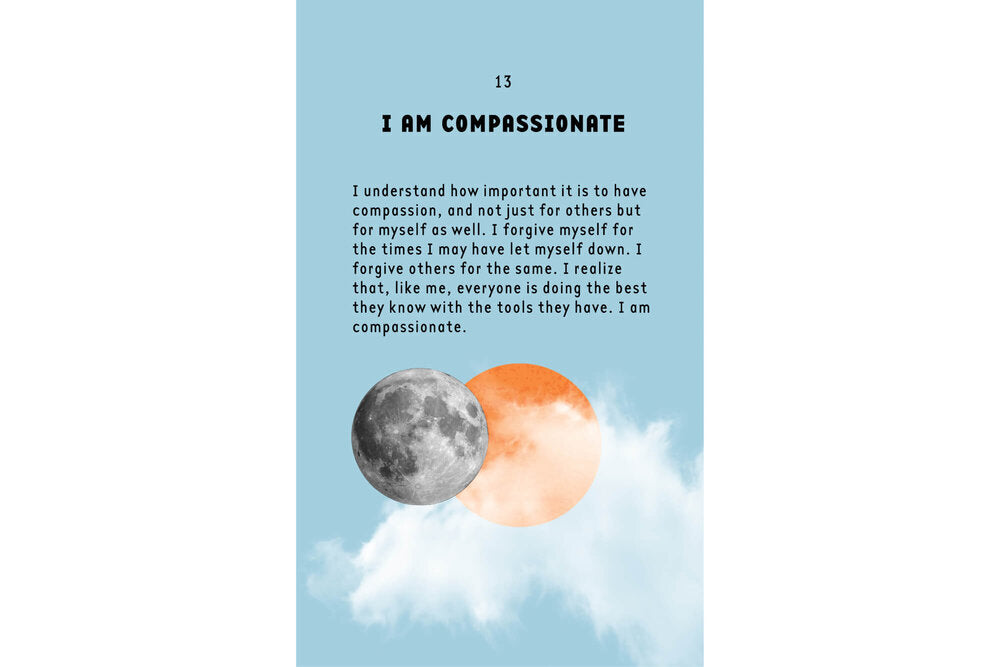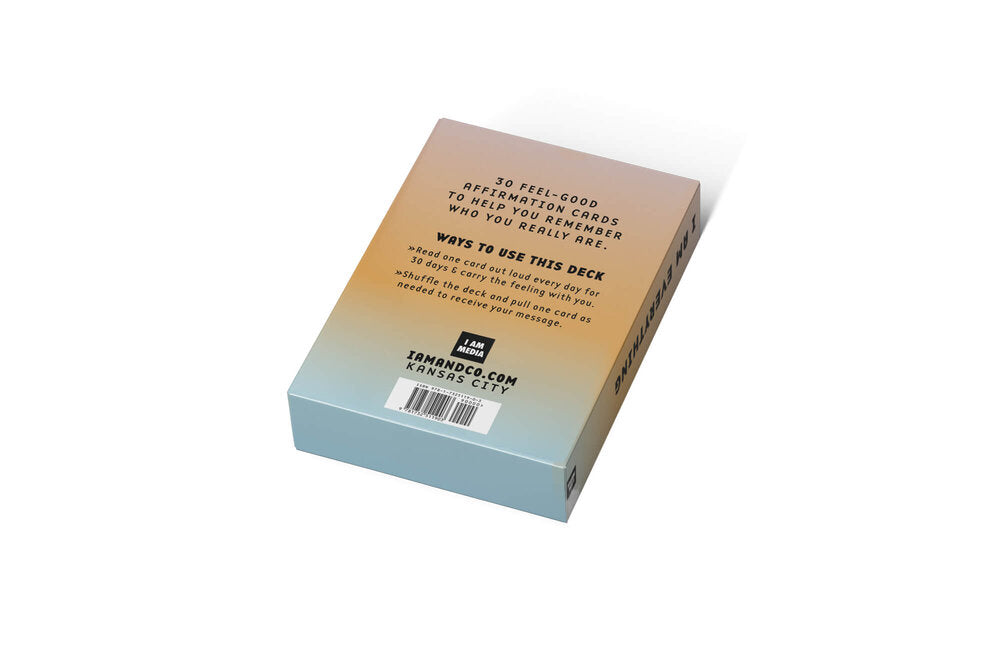 I AM Everything™ Affirmation Card Deck
Why You'll Love It:
Negative self-talk sucks. But, like any bad habit with practice, you can make major improvements. "I AM" Everything™ Affirmation Cards will help you quiet the noise and focus on what makes you feel good.

"I am" is the most powerful phrase you can speak because what follows "I am" defines who you are in the moment. Strive every day to reaffirm your awesomeness. I AM Everything™ Affirmation Cards are a tool to remind you of all of your amazing qualities. You can shuffle the deck and draw one card and read it aloud to yourself every morning to start your day. Or, you can use them as needed by shuffling the deck and pulling a card in the moment.
Everyone! However, they make excellent affirmation cards for adults, and teenagers as some of the words require an intermediate vocabulary.
What to Expect:
These cards are beautifully crafted out of high-quality card stock. They feel sturdy and high-quality in the hand and the card fronts have a faint texture that is quite stimulating. It will take a few shuffles before your cards are broken in.
The tuck box is also made of premium card stock and is very durable.
Good to Know:
30 Card Deck
Created by Tarisha Clark
ISBN: 978-1-7325119-0-3
Publisher: I AM Media LLC
Made In USA
Designed in Kansas City
Dimensions: 2.75" x 4.75"
Awesome
Helps a lot! I use one once a week and try to focus for that week on that one card
Inspiring!
Love these! The whole family is involved!
Loved it!
I sent these to someone who just had a very hurtful thing happen to her, and she seemed very happy and thrilled to receive them. That's so good!
(I had filled out a gift card from you when I ordered them, and apparently she did not receive that. So it was kind of a mystery to her who had sent them. I guess she saw my phone number on the shipping label and made the connection. Why didn't she get the gift card I filled out when I placed the order?)
Thank you !
These Cards are an amazing tool for my clients healing journey!!!
Shipping FAQ
US Shipping Costs
We offer FREE Standard Shipping in the USA on orders $40+
$7 standard shipping on orders under $40
International Shipping Costs
International Shipping Costs, Customs, and Duties
International rates are calculated by the shipper at checkout.
What About Customs Fees & Duties?
International friends, heads up! Please be prepared to pay customs and duties fees to receive your package. The charge is determined by your local customs authority and includes:
The Sales Tax applied by your country for purchases from the U.S. andDuties charged for processing by your country.
When Will My Order Ship?
Once you place your order, it immediately goes to one of our warehouses for packing and shipping. We ship fast! Orders placed before 12pm EST typically ship within 1 business day.
How Long Are Transit Times?
United States Shipping
Standard Shipping - Estimated 4 to 7 Business Days
Overnight Shipping - Estimated 1 Business Day
International Shipping
Standard International Shipping - Estimated 7 to 21 Business Days