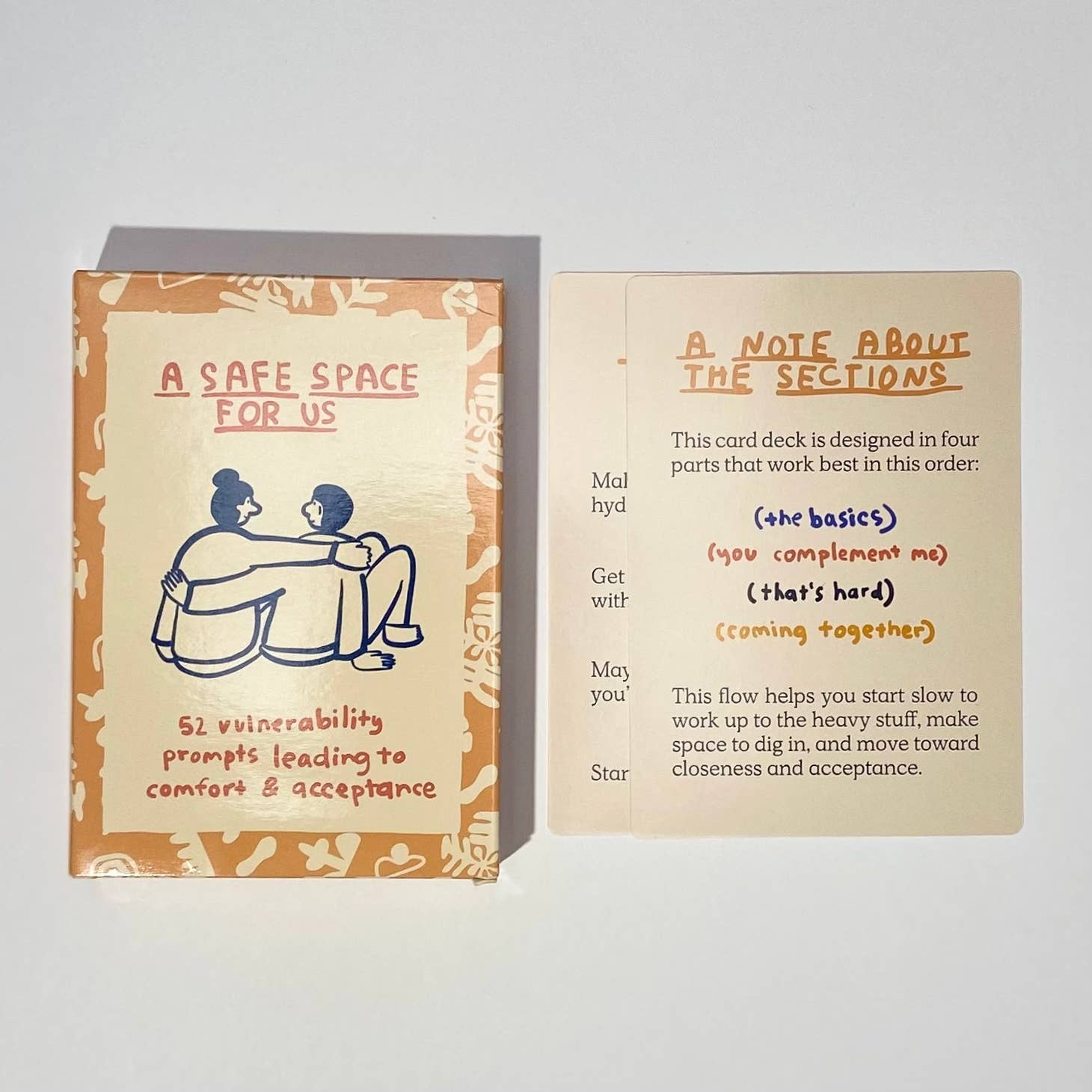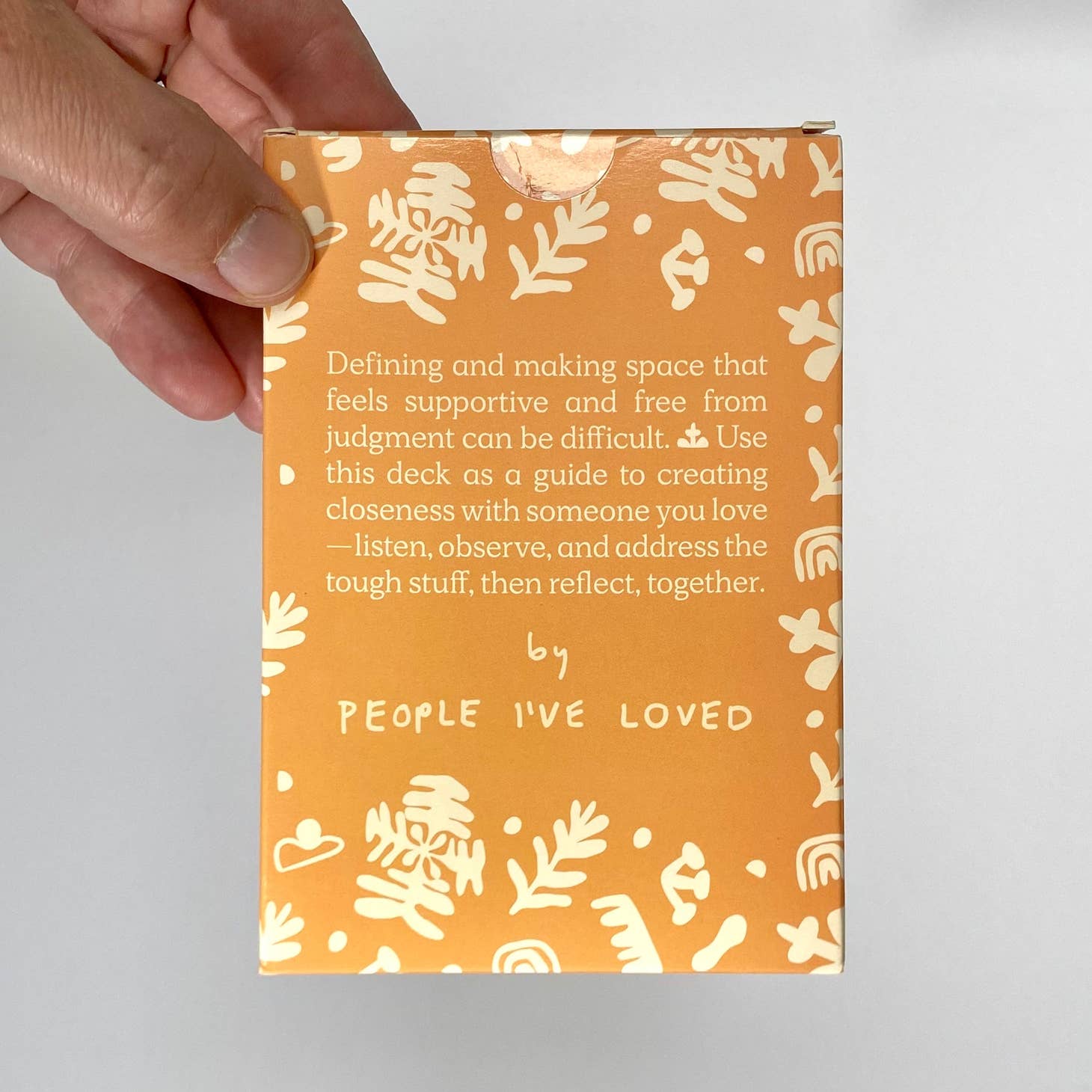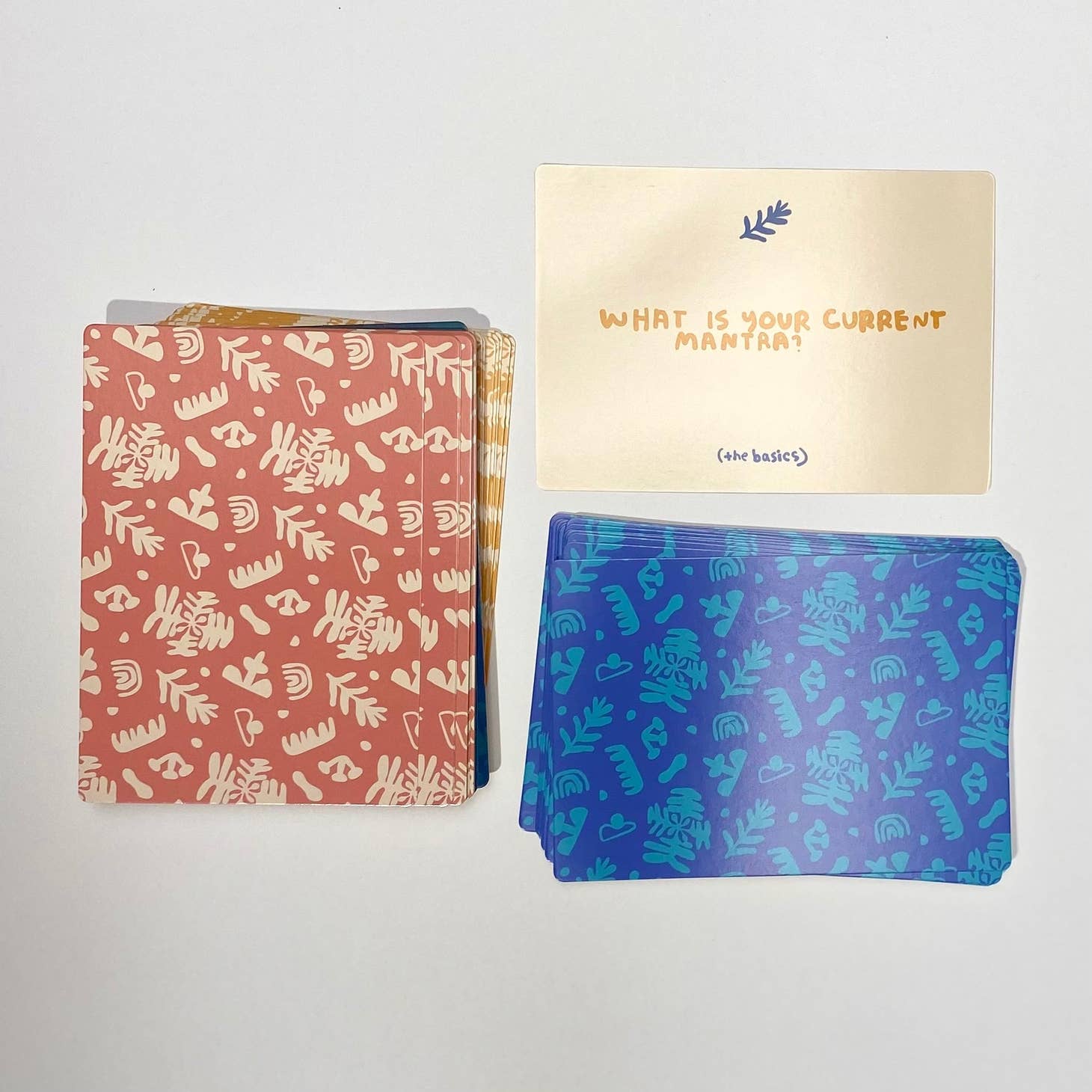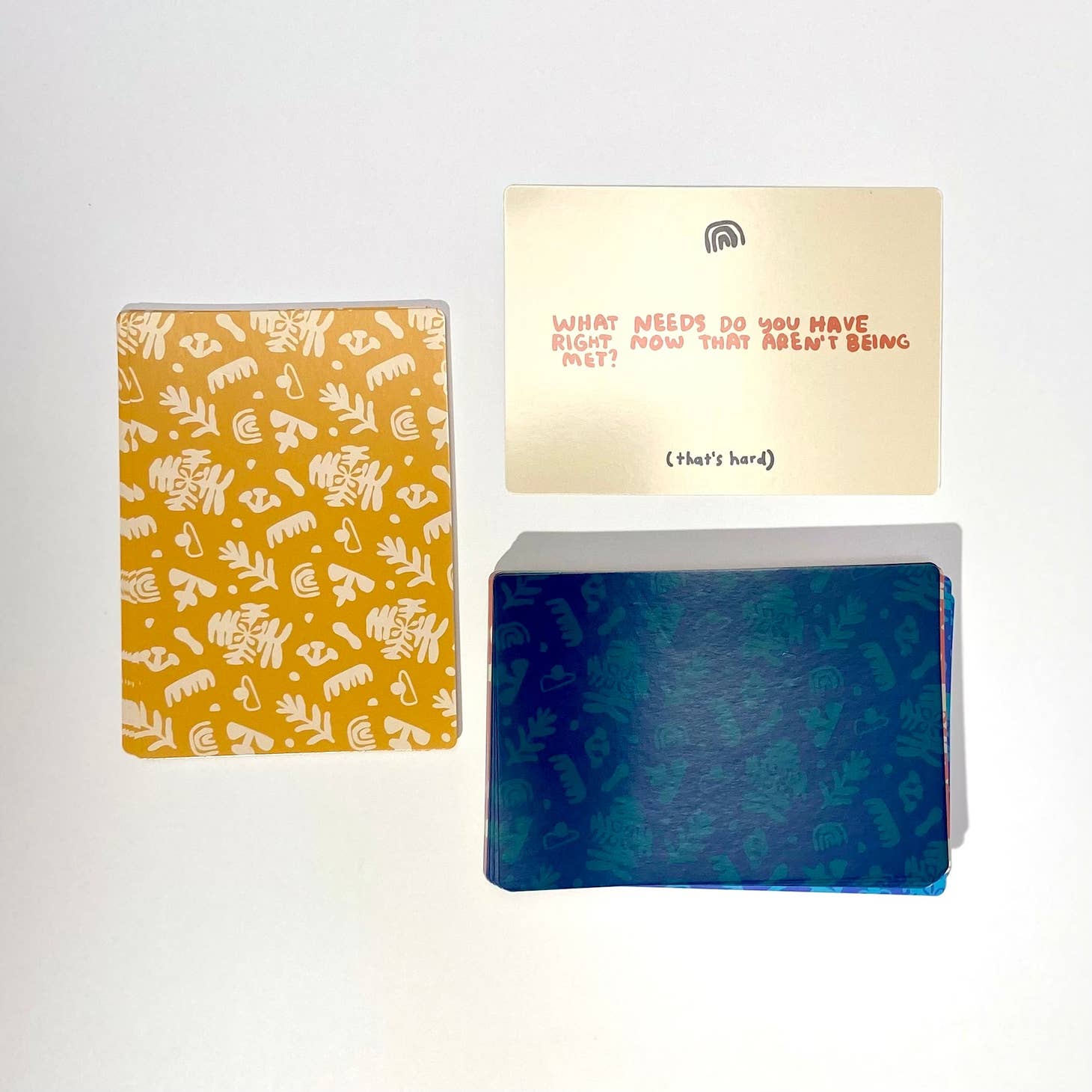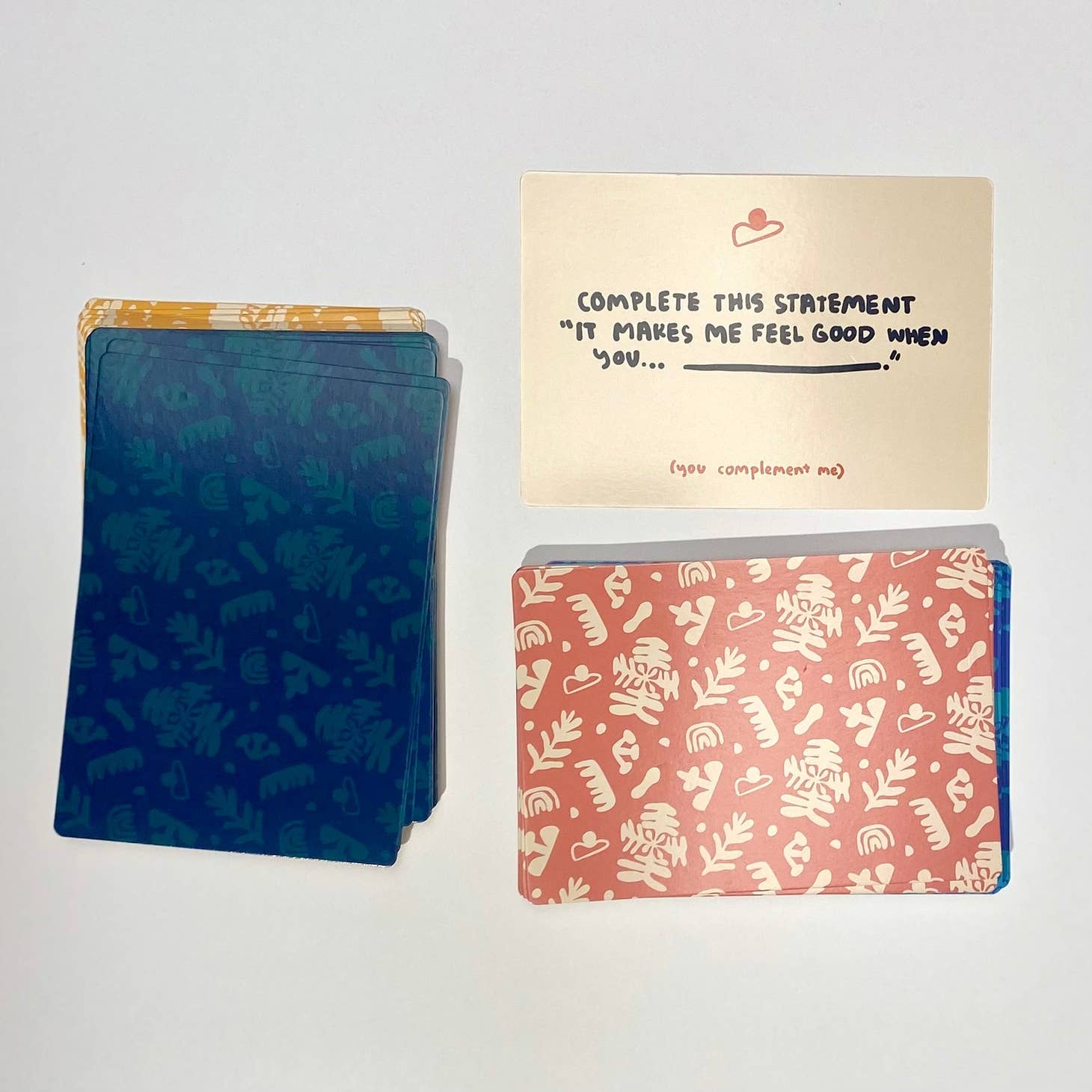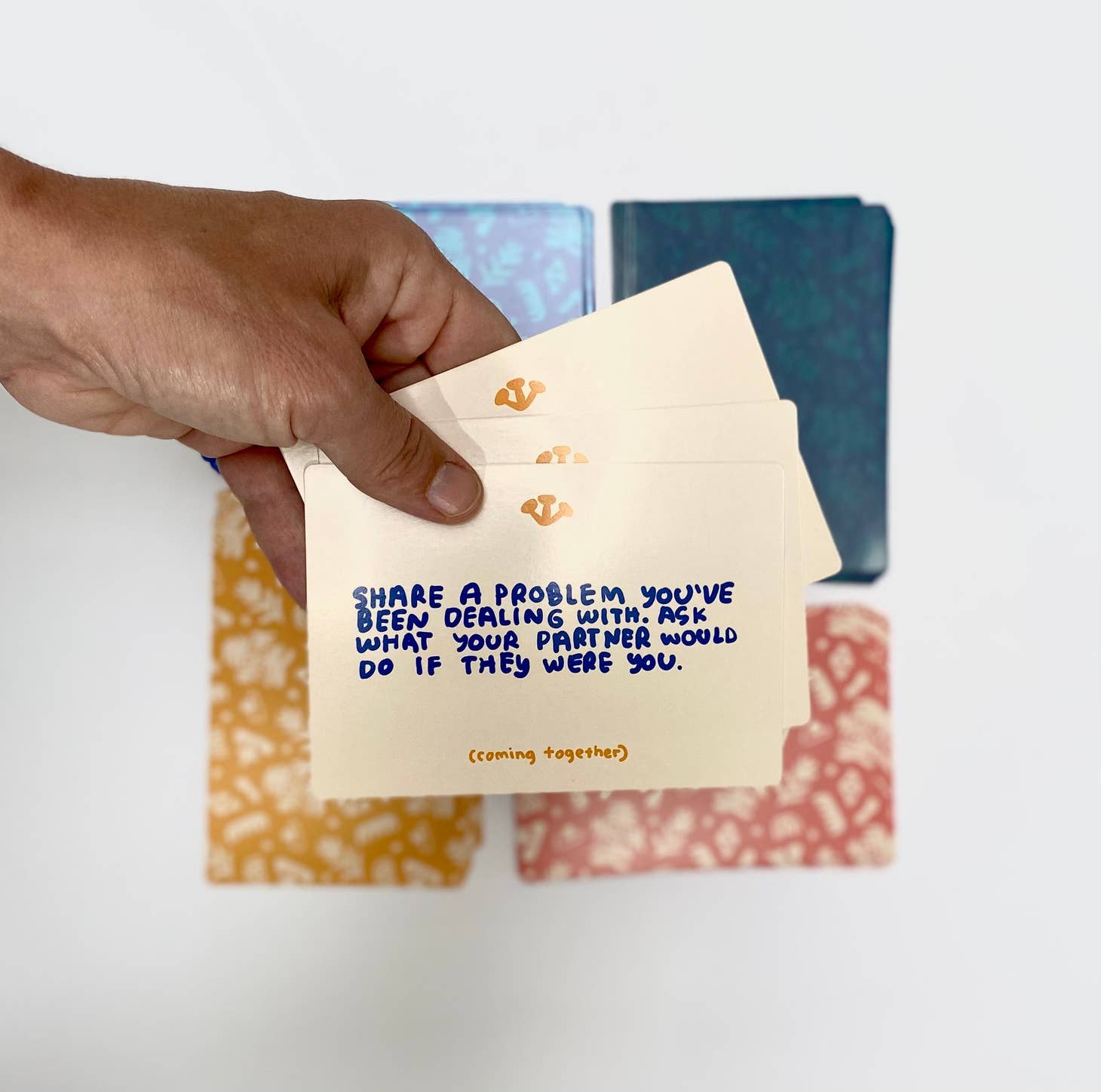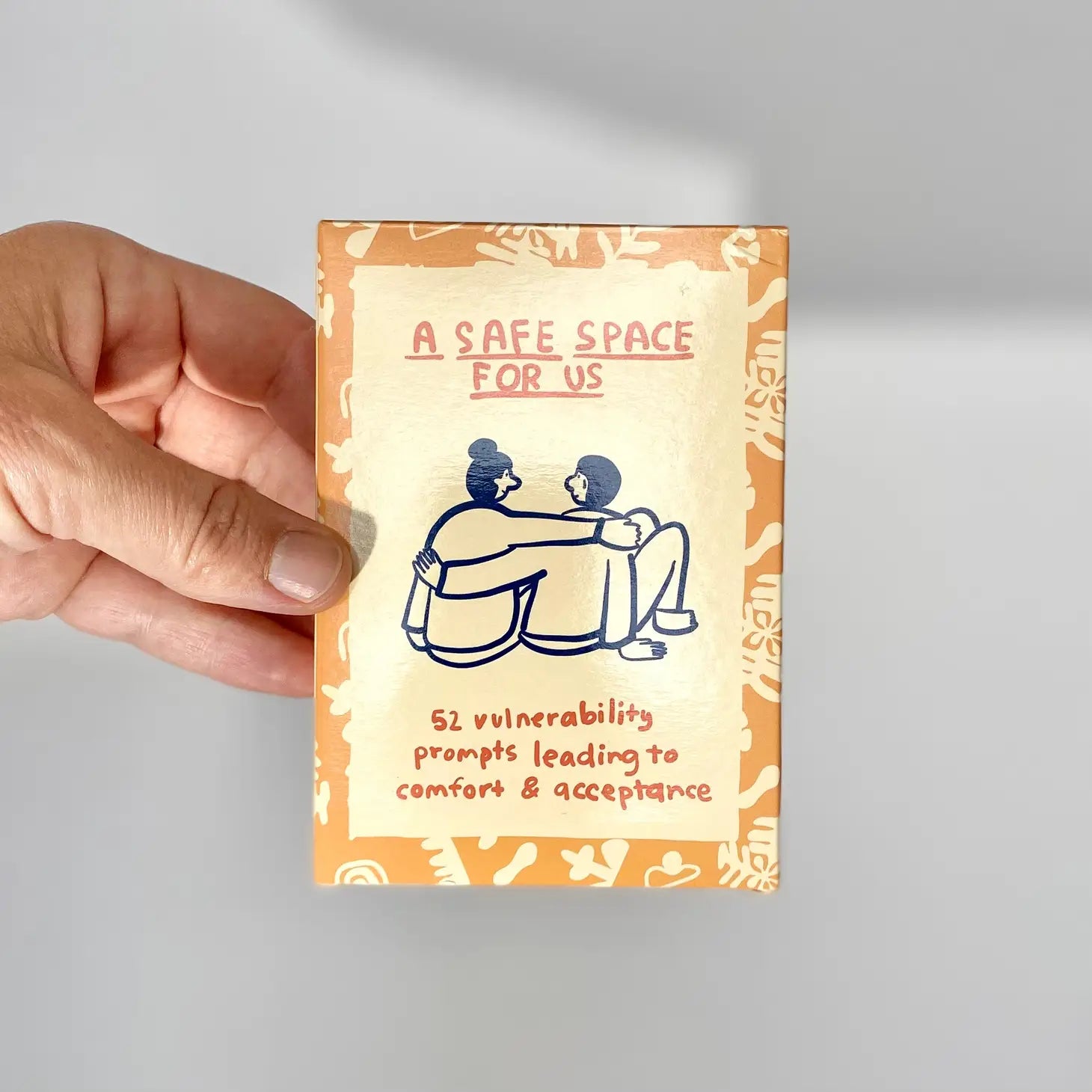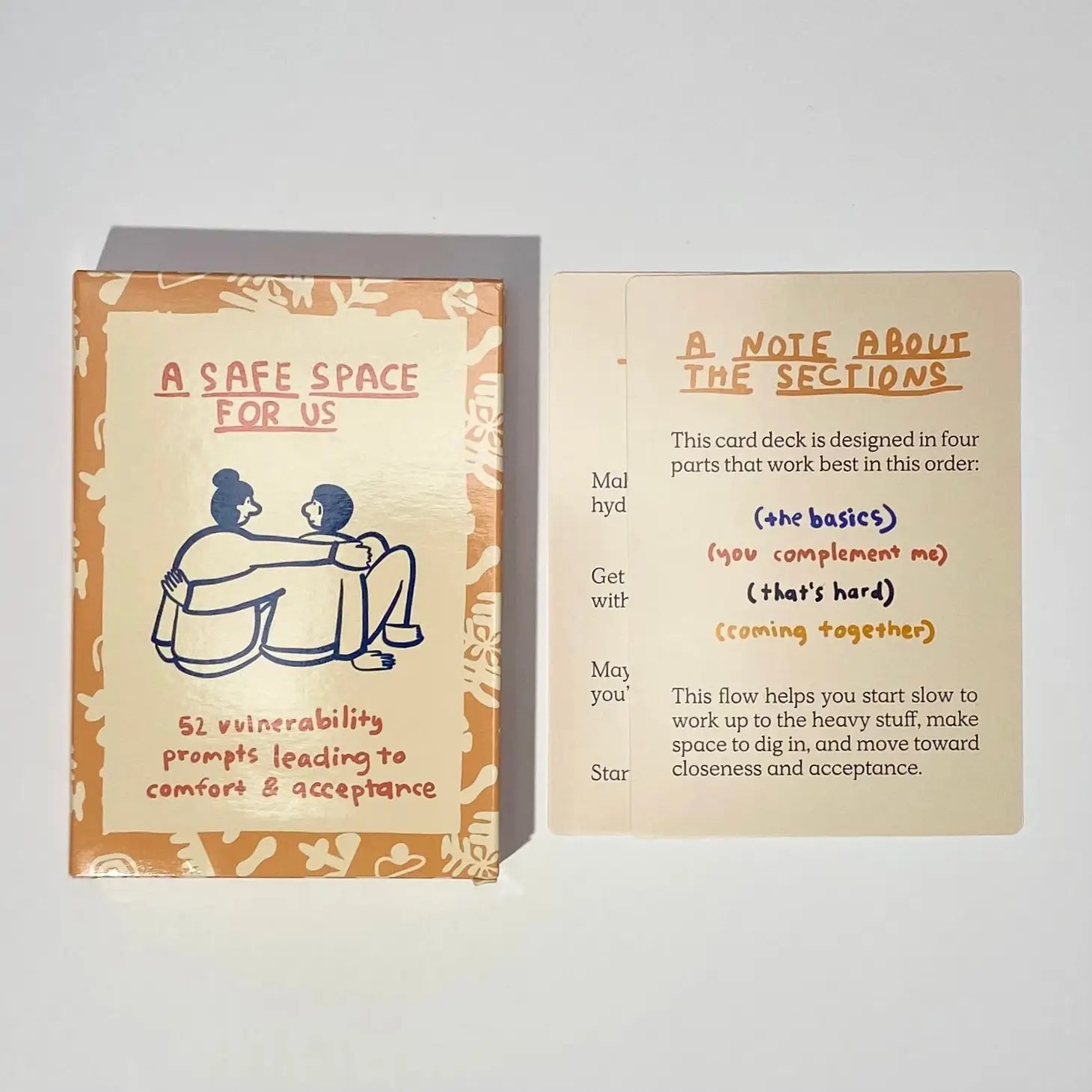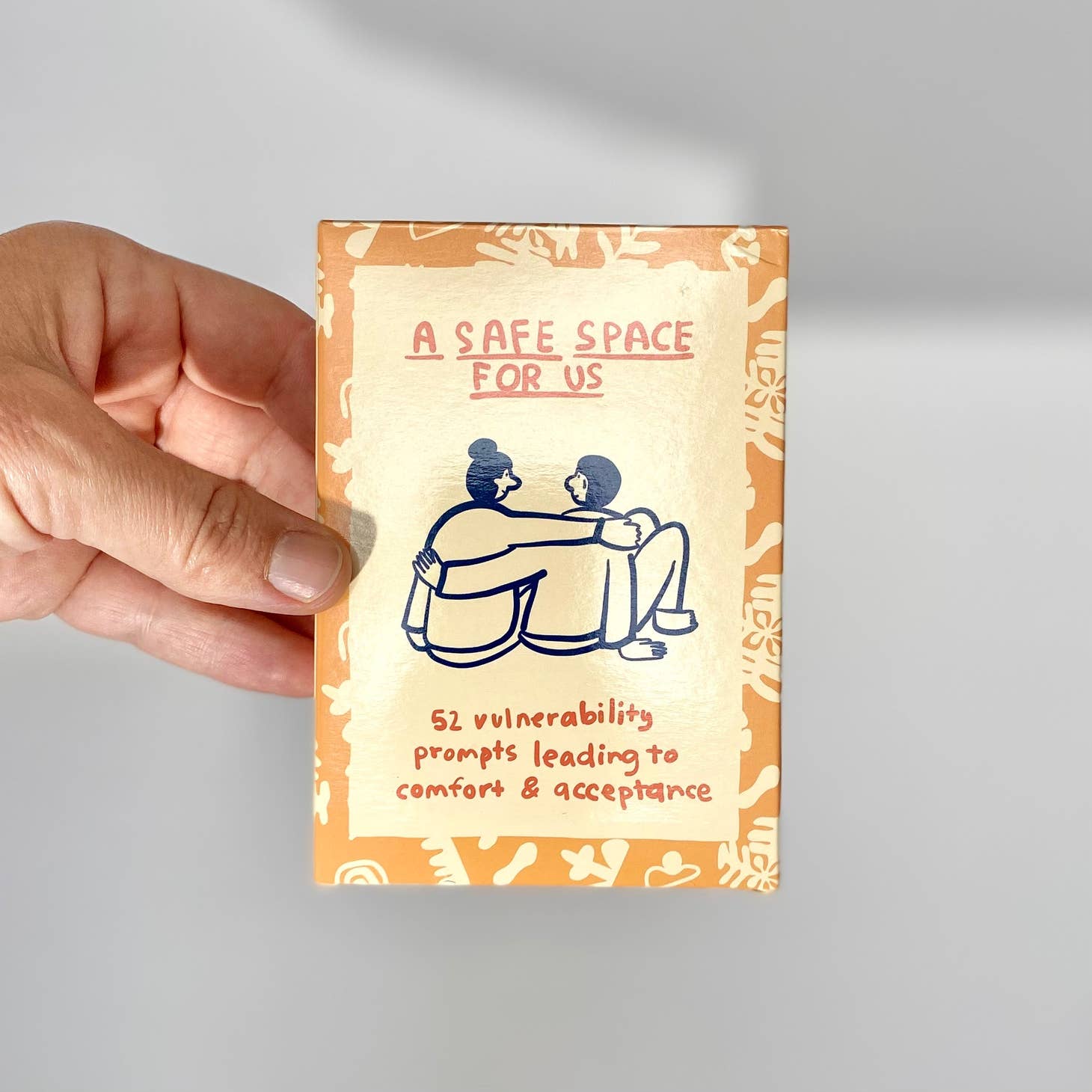 A safe space for us
52 vulnerability prompts leading to comfort & acceptance
Being in a relationship can be hard. And being in love is soooooo vulnerable. What tools do you have in your toolkit to bring you closer to your partner? To keep you both going when the going gets tough? 
Our relationship deck has 52 prompts for getting to know your romantic partner on a whole new level. From understanding the basics of who they are (who are they, really?!) to leaning into the tough stuff and coming back into each other's arms, our cards ask the tender questions, so you don't have to do it alone. 
A safe space for us was designed, printed, & bound by @conveyorstudio
52 paper cards with prompts
2 paper instruction cards
3.5 x 5 inches
Contained in a paper box & wrapped in plastic
Made in the usa
Shipping FAQ
US Shipping Costs
We offer FREE Standard Shipping in the USA on orders $40+
$7 standard shipping on orders under $40
International Shipping Costs
International Shipping Costs, Customs, and Duties
International rates are calculated by the shipper at checkout.
What About Customs Fees & Duties?
International friends, heads up! Please be prepared to pay customs and duties fees to receive your package. The charge is determined by your local customs authority and includes:
The Sales Tax applied by your country for purchases from the U.S. andDuties charged for processing by your country.
When Will My Order Ship?
Once you place your order, it immediately goes to one of our warehouses for packing and shipping. We ship fast! Orders placed before 12pm EST typically ship within 1 business day.
How Long Are Transit Times?
United States Shipping
Standard Shipping - Estimated 4 to 7 Business Days
Overnight Shipping - Estimated 1 Business Day
International Shipping
Standard International Shipping - Estimated 7 to 21 Business Days